We took off August 12.th 2017 headed up to the 40.th Daniel Boone BMW rally in Boone, NC. Overcast, muggy morning. Went north via US52 to Asheboro, NC, then US64 – Lenoir. Had a good brunch in Lenoir, and continued up US321 to Blowing Rock, then to Boone. Overcast most of the way, which was fine with us, as the temperature stayed at a decent level. When we arrived at about 1:00 PM, the temperature was 75 degrees. Pretty good, for mid August.
Setting up Camp in Boone. Felt good going from 90 degrees and muggy to 74 and dry in just a few hours.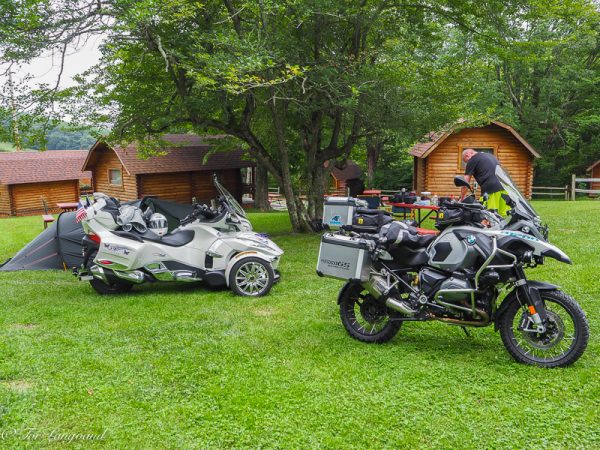 Somewhere on Blue Ridge Parkway. Weather held up pretty good, but started to cloud over in the afternoon.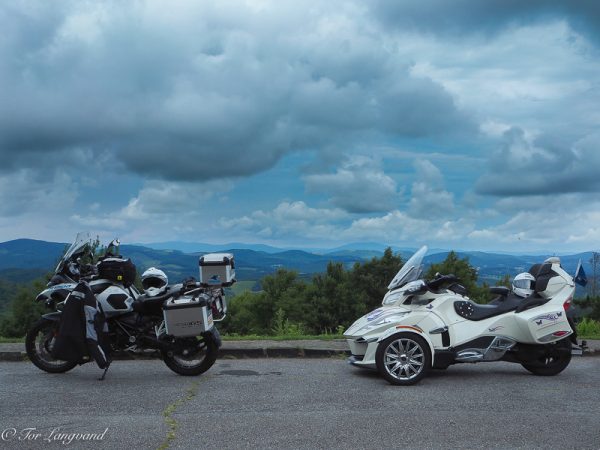 Stopped for lunch Saturday at Hillbilly Grill in West Jefferson. We came up US194 from Boone. Fantastic twisty road. After we got done eating we headed up further north on US 221 (also an excellent road to ride). Ended up in Independence, VA, where we cut across e few small country roads up to Blue Ridge Parkway.
We decided to head up to Grandfather Mountain, since we had tried a couple of times on earlier trips to get up, but got stopped at the gate due to wind in excess of 45 mph. I guess that's the limit for motorcycles. This time we made it, but as we arrived at the top, we soon realized we wouldn't be able to see much. Fog lay thick around Grandfather Mountain, and was not about to let up. Nevertheless, we still had a good time.
Lois on the 1-Mile Bridge.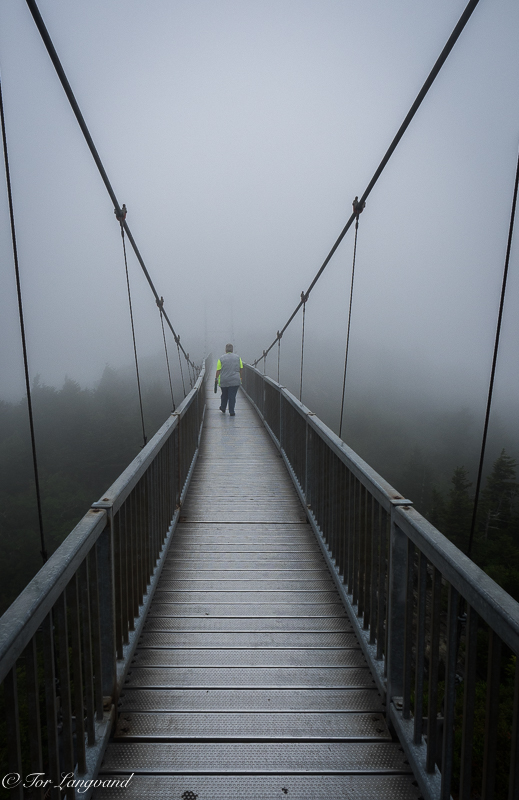 🙂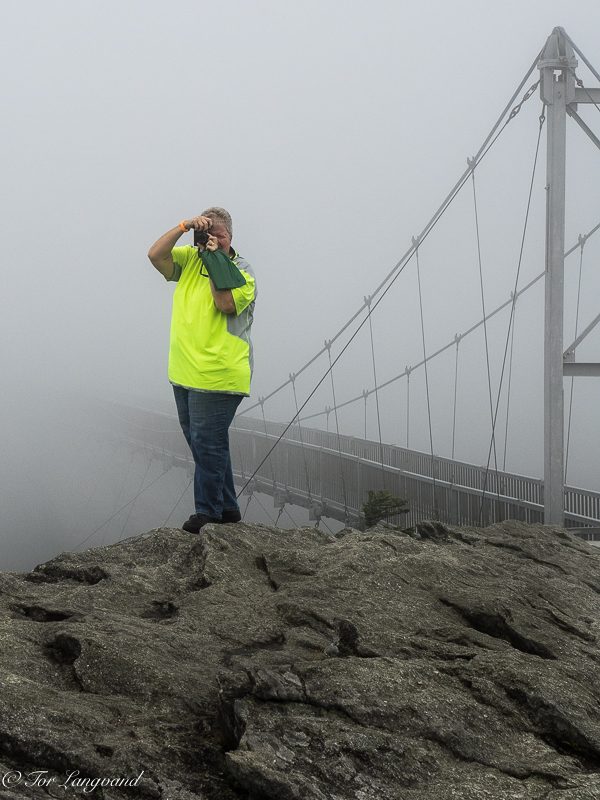 It's shedding time in the mountains. Looked like she had just woke up.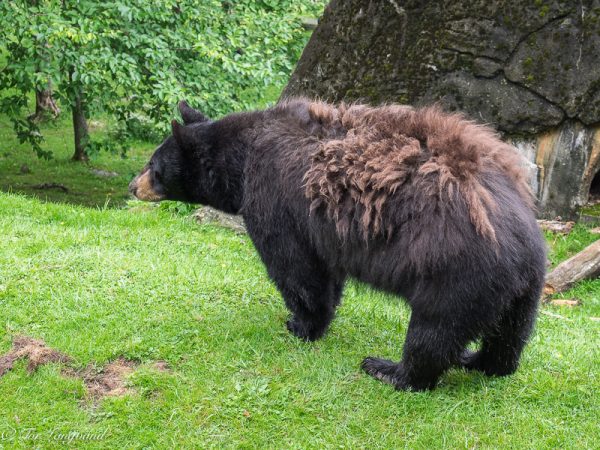 This River Otter had fun basking in the water right in front of us.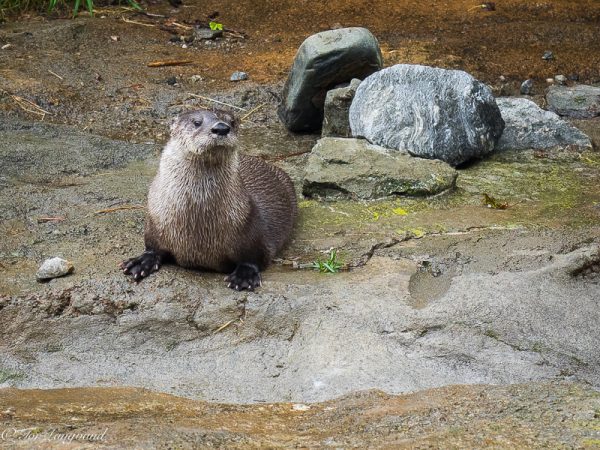 Had a very good time, despite the rain on Saturday. Hit 90 degrees and very humid riding down into South Carolina on the way back home. Oppressive.