So I decided to get rid of the Navigator 5, which I was using on both bikes. Slow, crashing easy, terrible screen in bright daylight, prone to lead you astray at a minutes notice, and just hard to work with. So I decided to try a Garmin Zumo XT, which is the newest iteration of motorcycle GPS from Garmin.
The XT has a very nice, super-bright screen, which works very good in day / sun light. It looks like the OS has been revamped completely. Evidently it is running an Android OS. Fine with me, as long as it works.
The old Nav 5 was sitting on a OEM Nav mount that came installed on the R1200 GSA as well as the S1000 XR. However, the mount on the XR was not lockable, so re-did the entire mount (basically a new mount including the lock cylinder. I also had to build out the mount enough with spacers behind the mount in order to clear the left side windshield bracket. But I digress.
In order to power the new XT and use it on the original mount as the Nav 5, I went ahead and ordered a conversion plate, 3D printed by a company called Adapter 3D Motorrad, based in Italy. This adapter sits between the original back plate and the XT mounting plate. Since I am using the original mount, the GPS is also locked when in place. They were kind enough to send me an additional lock lever since I was using it on two bikes.
Adapter: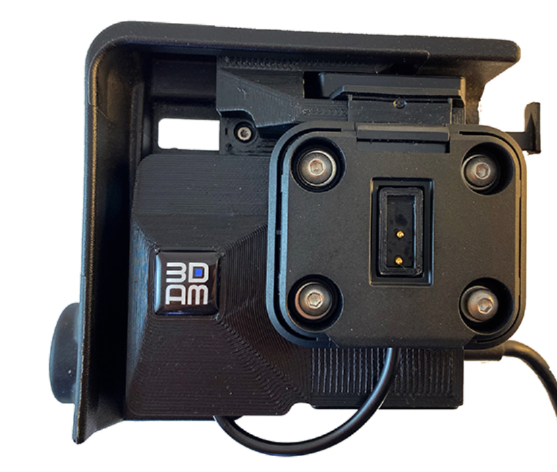 This is the original Nav backplate, with the adapter mounted. The GPS sits on the front square adapter. The GPS will sit a bit off the back plate compared to the original, which is not a big deal.
Fit right in there. I'll do a better write-up when I have used it for a while.