New tires came in today. A set of Continental Road Attack 3. We'll see how they do. Have heard a lot of good things about this tire.
So todays task was to replace the OEM tires on my precious superbike.
Shoes are off.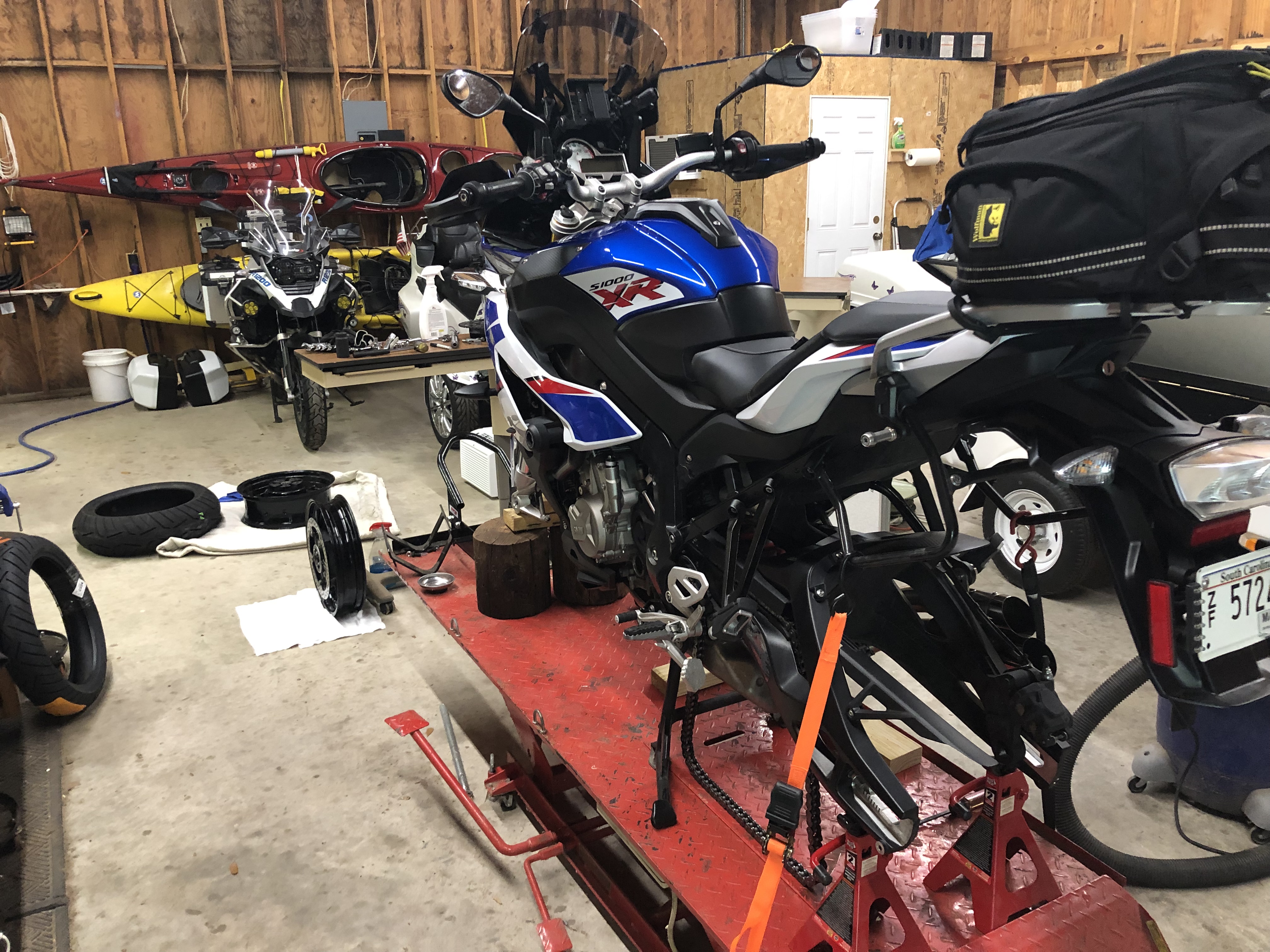 Lets get some elbow grease and get this done. Putting tires on the rims is really not that hard. Lots of lube and patience. The worst part is breaking the bead on the old tire. This one went on without issues.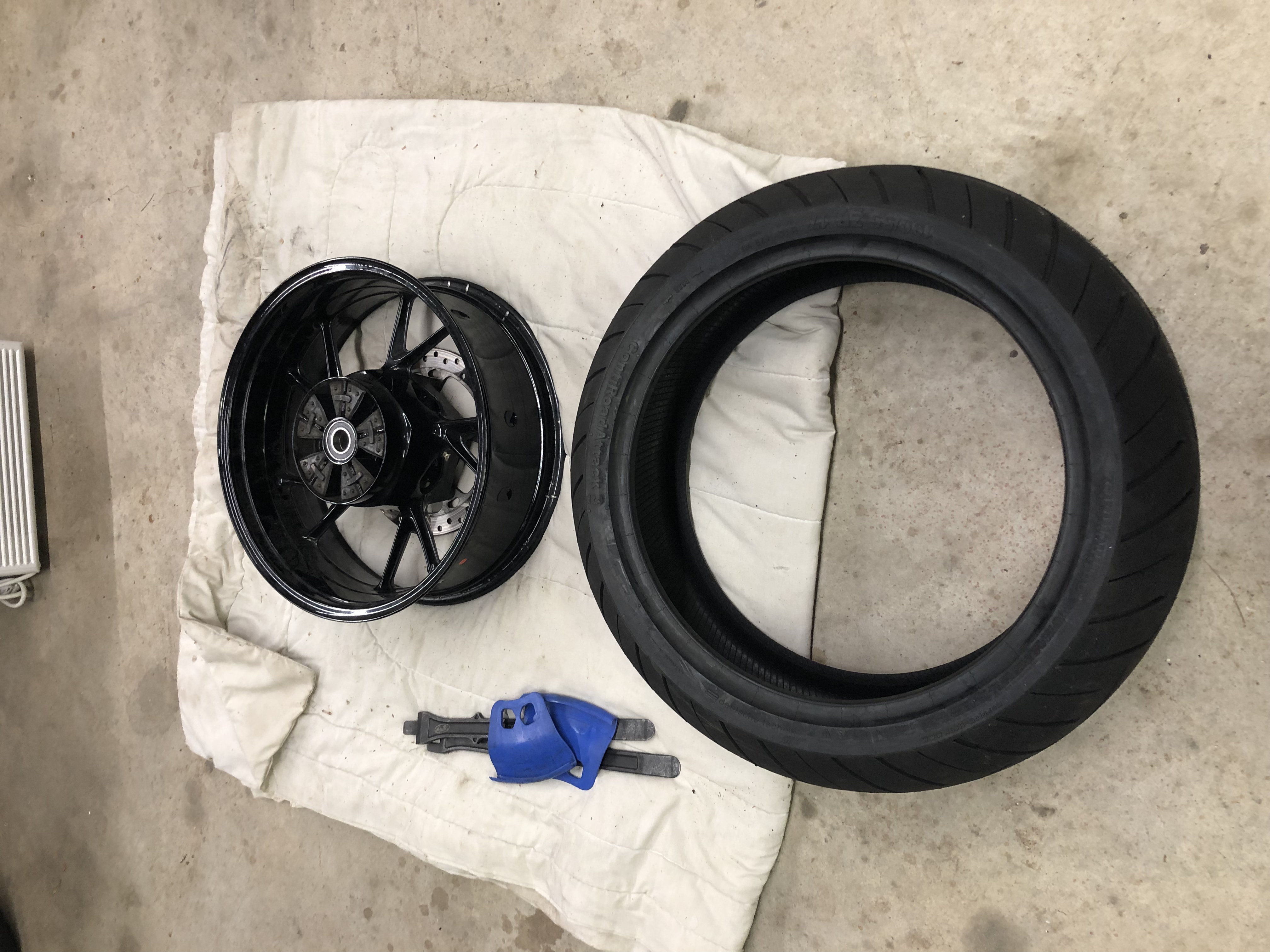 All done. The old original OEM's lasted 6300 miles. Not too bad, considering what kind ow bike this is, a very high performance bike with a close to 170 hp superbike engine.