We had planned to ride the Trace a while back, but didn't get to it until now.
Day 1 – 9/22/12
Home to Oxford, AL. Around 400 miles for the day. No pictures. Just riding interstate. Plan on getting to Natchez,MS tomorrow, Sunday. Bikes running good as always. Topped off the clutch reservoir in Oxford. Somehow I overlooked this when I prepped the bikes before leaving. Ended up at 84 degrees and clear skies. Looks like the forecast is good for the days to come, with a cold front dipping into the south, cooling the air down to camping-level.
Day 2 – 9/23/12
Oxford, AL to Natchez, MS. 411 miles for the day. Interstate riding 2.nd day. Nice weather, but the temperature is too high. Ended up at Natchez State Park, where we camped. Sleeping in a tent in 85 degrees is not my cup of tea. Anyway, we ate supper at the camp site, and crashed after that.
Day 3 – 9/24/12
Broke camp, and rode across Mississippi river to Louisiana. Ate breakfast and returned to Natchez, where we stopped at St. Mary Basilica. This is a gorgeous place. Was able to take some shots inside, including a few HDR shots.
What a beautiful and peaceful place.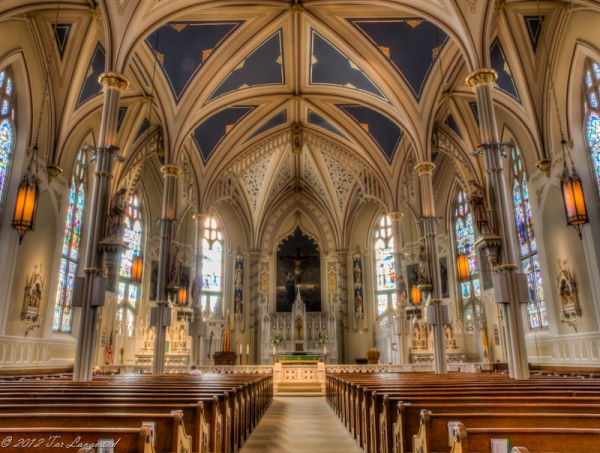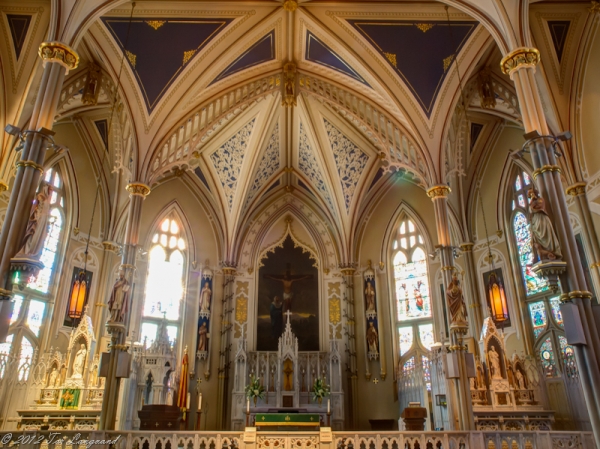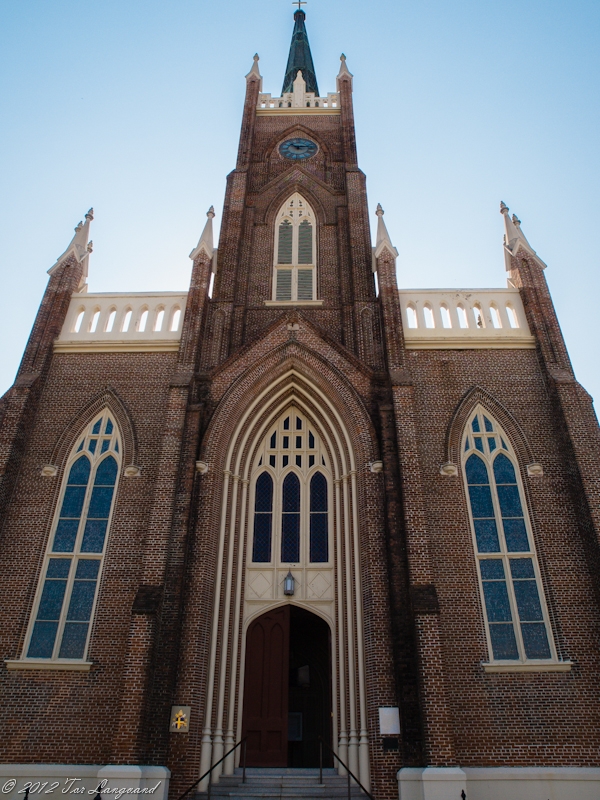 We then proceeded to Natchez Historical Park. Nothing much to see there, so we decided to start up The Trace. Went across to Vicksburg to visit the Military Park. However, it just got too hot, and we opted for a hotel room for the night. Going to the Military park tomorrow.
Day 4 – 9/25/12
Up bright eyed and bushy-tailed, packed up, and headed to the military park. The park is MUCH bigger than expected, and took us around 3 hours to go though, including stops.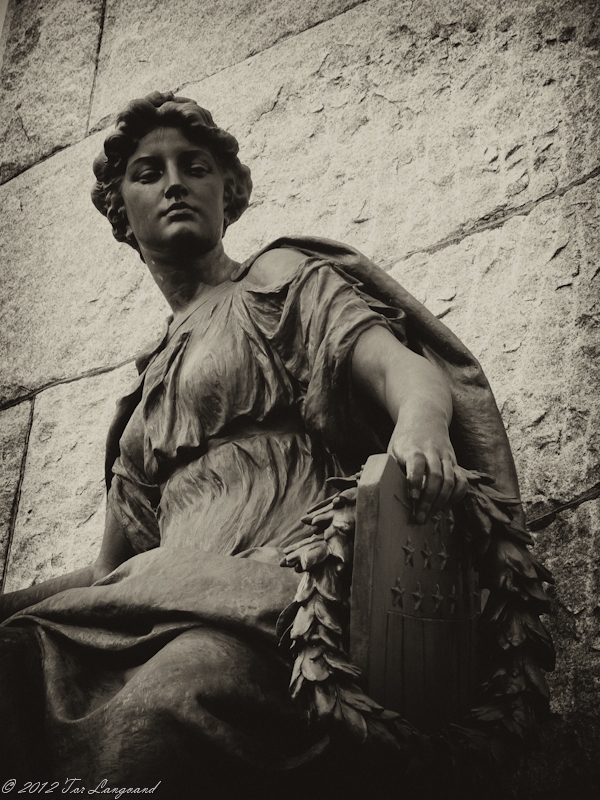 USS Cairo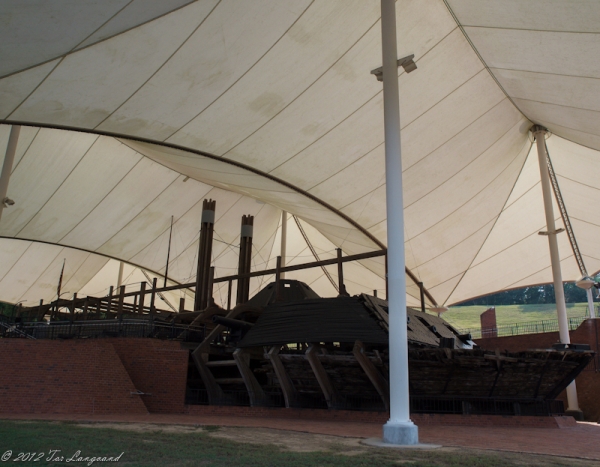 Steam chambers (I guess) driving the huge wheel that propels the boat forward.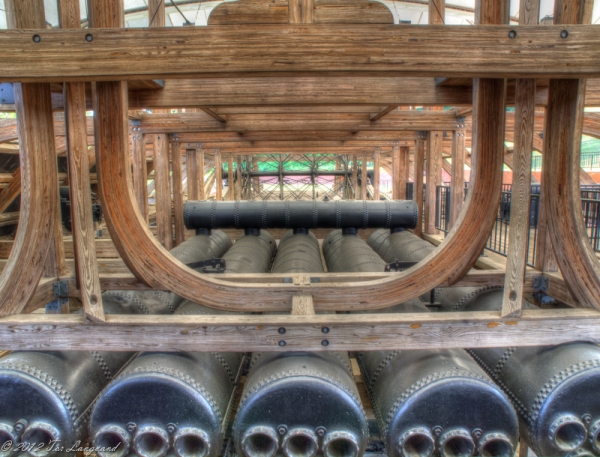 Part of the bow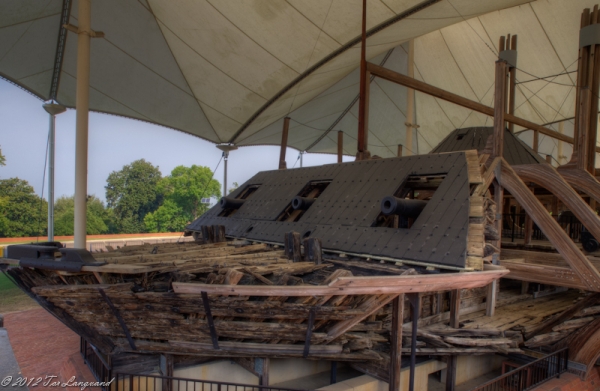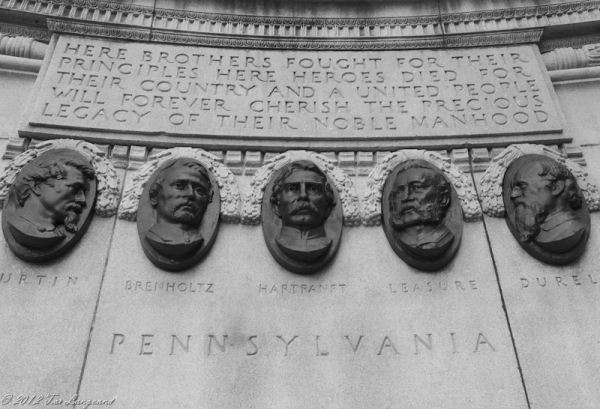 17000 + civil war soldiers buried here, many unnamed.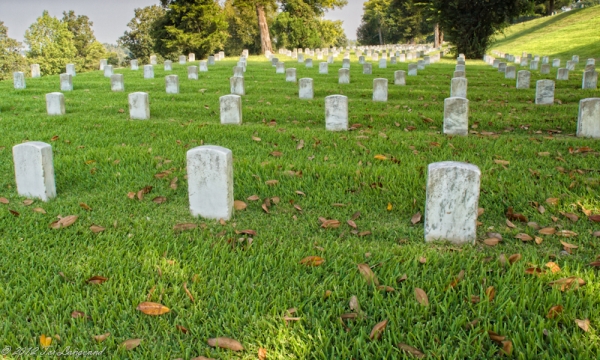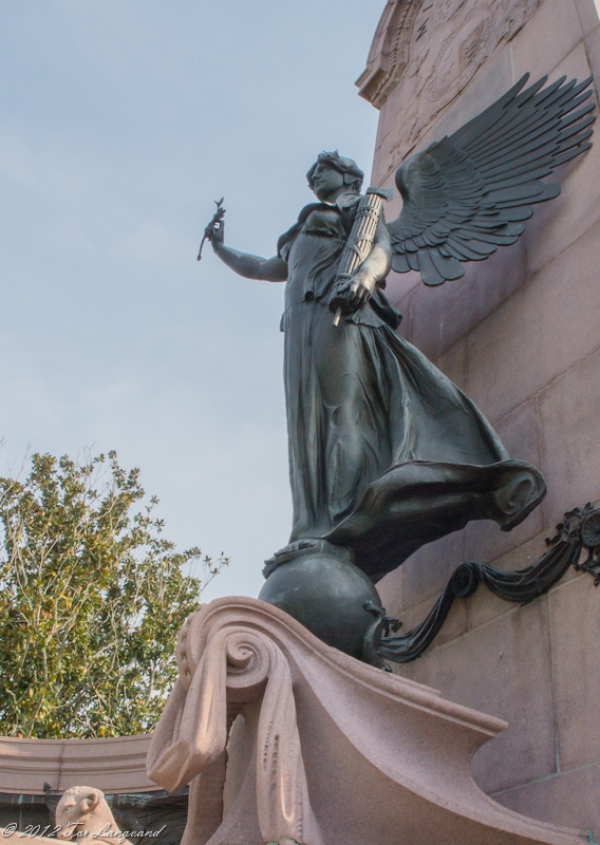 Early morning light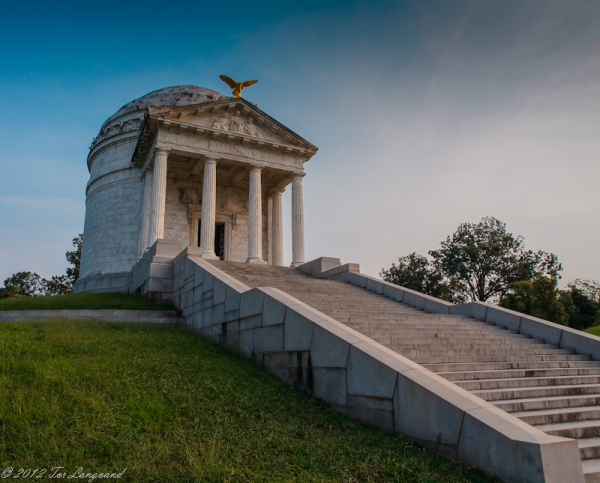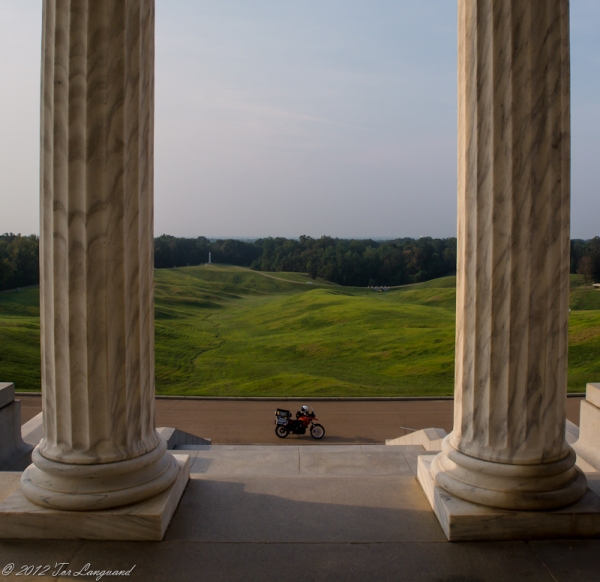 After getting done there, we headed up I20 into Jackson in order to save some time. The goal was to get to Tupelo, MS. Followed The Trace for the rest the way to Tupelo. The Trace matches the BRP (Blue Ridge Parkway) in pure beauty, but lacks the twisties of the BRP.
Overall a very good day, although it was on the hot side in the afternoon.
Day 5 – 9/26/12
Up early to visit Elvis Presley's birth place in Tupelo, MS after eating bfast at Waffle House. Spent a good deal of time at the birth place. Actually a very nice place, and I'm not an Elvis fan (Lois is).
The King's Plymouth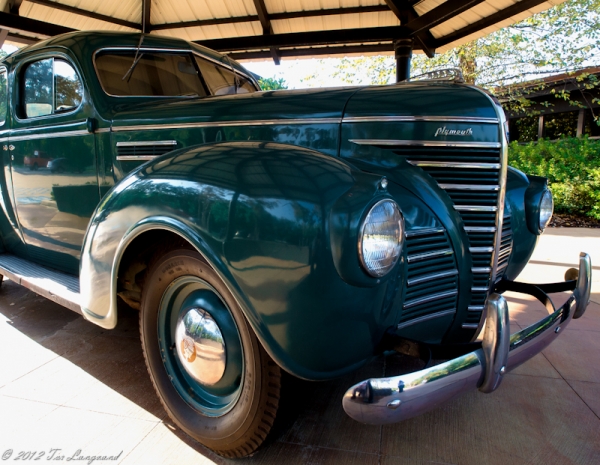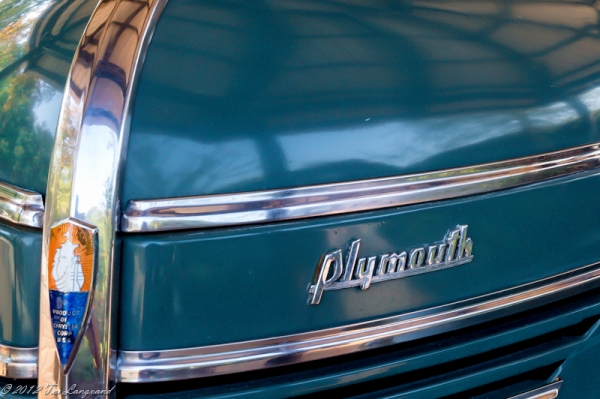 He was born and grew up in this little shotgun house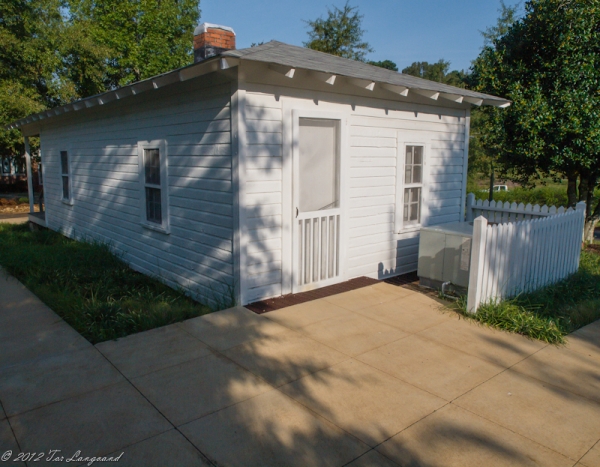 Elvis at 13 years old with a Ladybug in his hair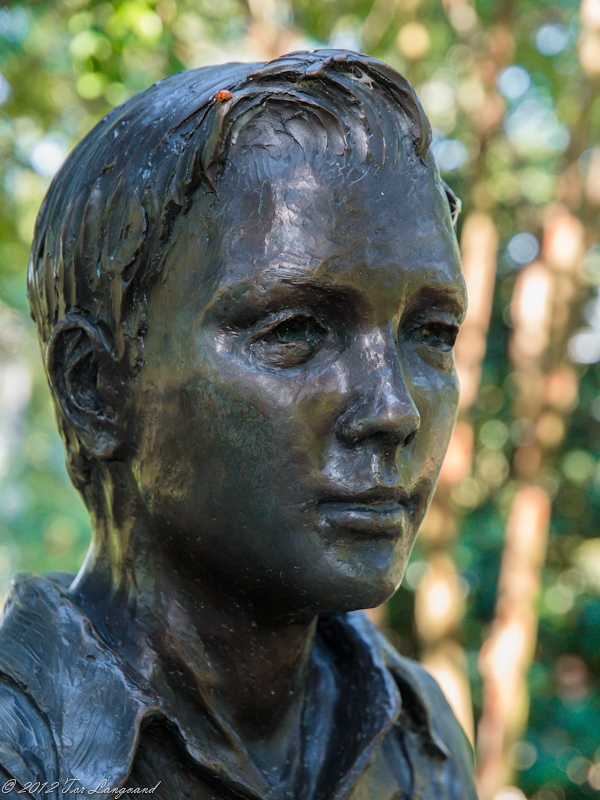 Fountain outside the Elvis museum (10 sec exposure)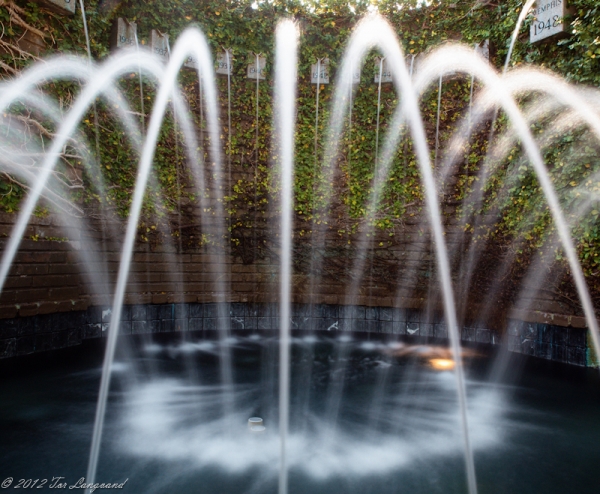 Continued up The Trace. Weather was beautiful, but still hot in the afternoon. Made stops here and there.
Natchez Trace bridge just south of Nashville, TN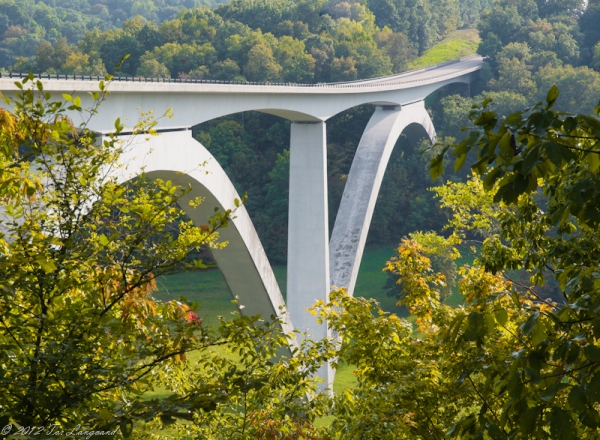 We finally ended up in Nashville, where we had supper at Loveless cafe.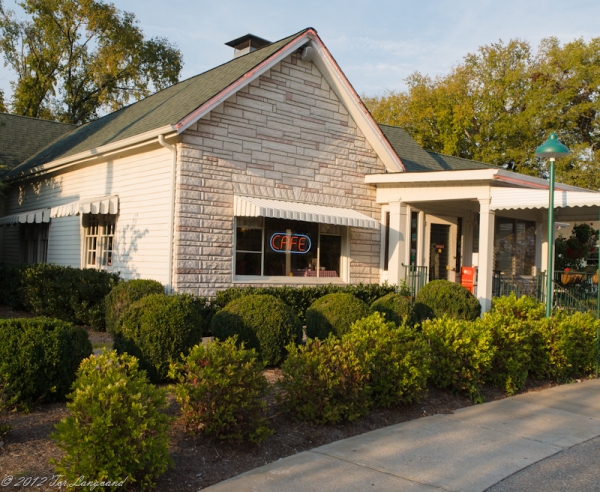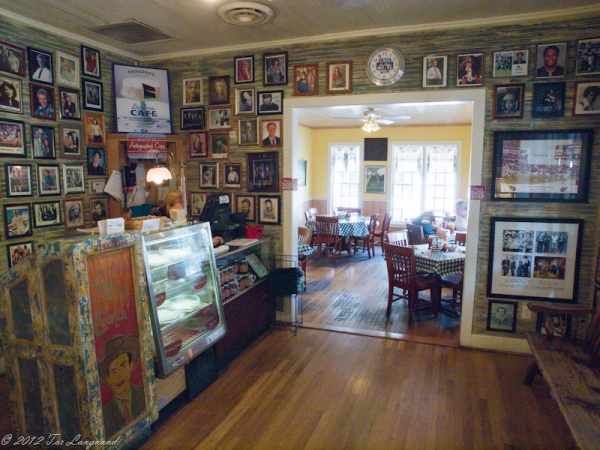 This cafe is a very famous place to eat, according to all the pictures. Nice people, and the food was very good too.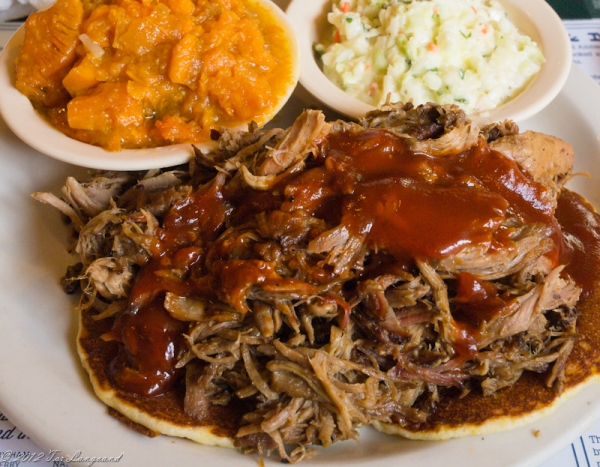 Super 8 was next stop for the night.
Day 6 – 9/27/12
After a good breakfast, we headed along I40, and headed through Pigeon Forge / Gatlinburg, then Blueridge Parkway. Had time to drop by Clingmans Dome (highest point in the Smokies).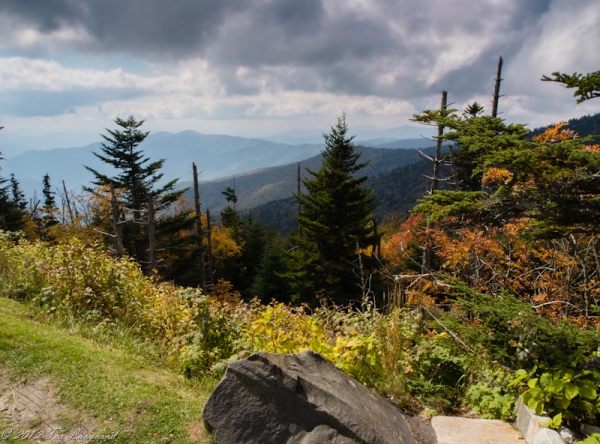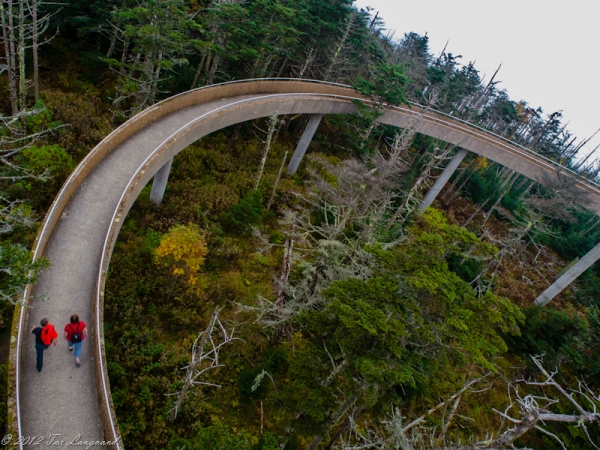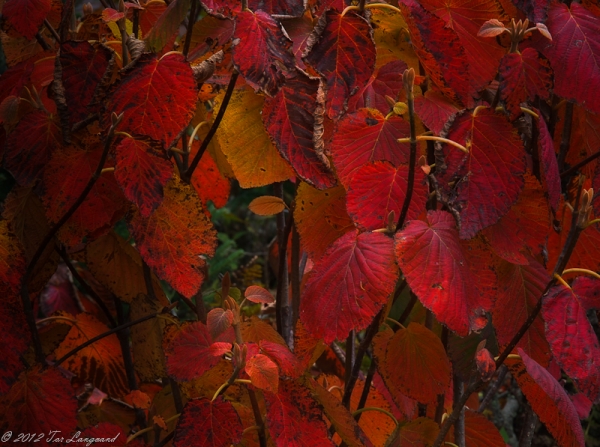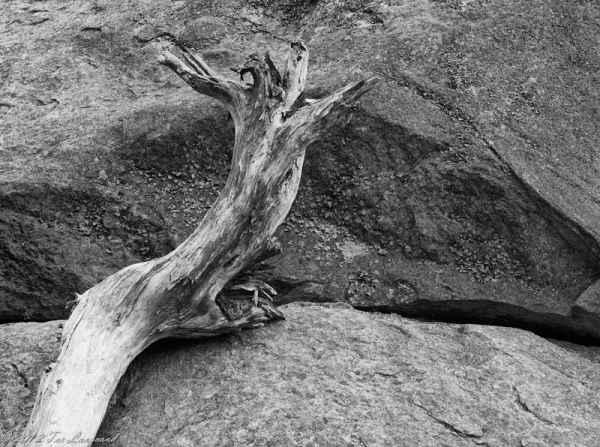 Stop at Blue Ridge Parkway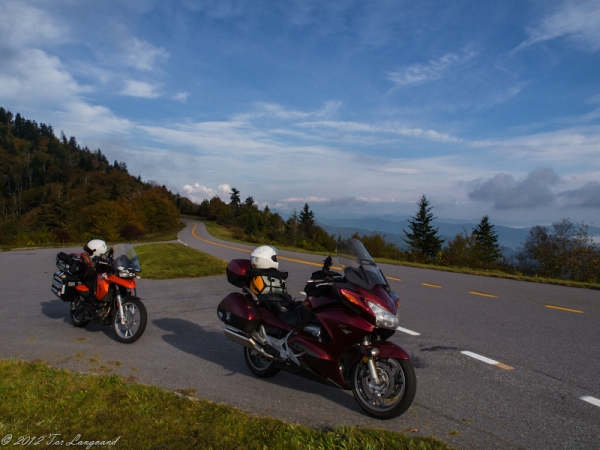 Supper was had at Clyde's in Waynesville, and pitched the tent at Moonshine Campground for the night.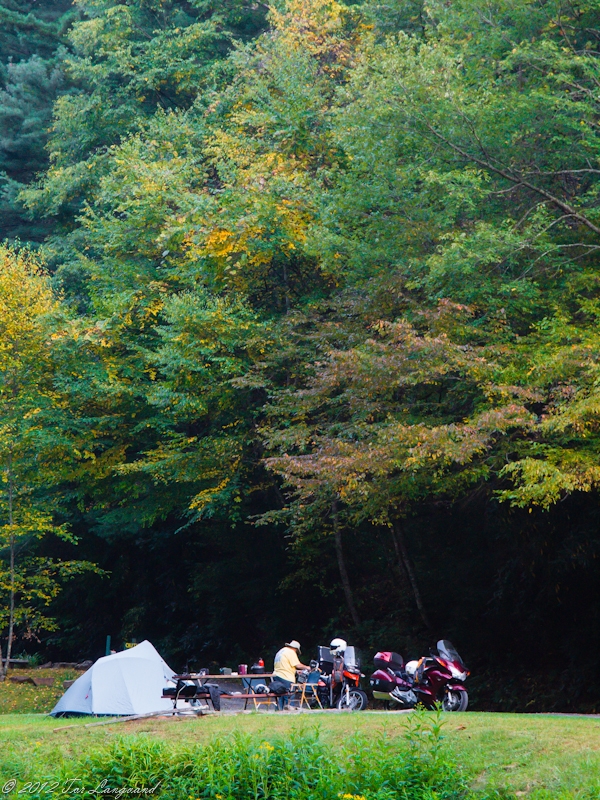 Day 7 – 9/28/2012
Departed the campground, and couldn't resist going back to Clyde's for breakfast. Fuel up the bikes, and headed towards home via he Blue Ridge Parkway, through Rosman, and down US 128 to SC scenic hwy 11, and Hwy 9 home.
About 2000 miles for the trip. A little warmer than we would like for riding temperature. The weather was very nice otherwise.